Description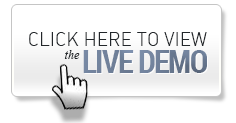 Headlines (Js rotating banners for Cs-cart) is a highly customizable cs-cart add-on. You can customize your text using the powerfull WYSIWYG text editor from cs-cart to setup your font, sizes, colors, background of the text, etc. You can even use tables.
You can have multiple headlines, different for each page or category !
The most advanced jQuery slider for Cs-Cart ! Meet the "Headlines" !
14 Beautiful Transition Effects
---
This Cs-Cart Slider makes displaying your gallery of images a beautiful experience. You can choose which transition effect you like most or you can use all of them in a random order. There simply is no better way to showcase your products or promotions than to make the presentation of it looks just as beautiful.
Simple and Flexible Setup

---
You do not need any HTML or PHP knowledge, installation will take you less than 10 seconds. All you have to do, is copy/paste the files directly into your store root and then from your admin panel / Administration / Add-ons , click Install. And then the fun part begins !
Customisation. Full customisation guide can be downloaded from your account. Just follow the easy steps to make adjust the slider to your style.
Images Customisation

---
You can use all your creativity to create your sliders. Our Cs-cart headlines supports JPG, GIF, even transparent PNG files. You can create a fullwidth image, or smaller images and adjust their position exactly where you want them.


Text Customisation
---
Customise the position,the family of your font or color or size. Anything is possible using cs-cart powerful WYSIWYG. You can even use tables, and different alignments, imagination is the limit. We know you`ll love it and you know why ? Because GOOGLE loves the text too !
Buttons ?

---
Do you like to use buttons as a "call to action" for your users? Or you prefer links on images or partial text ? This doesnt really matter, since you can all ways to link your headlines to the page or products you desire. But if you do use buttons, you should know, that you can position it, change the text displayed on it, and with a bit of CSS you can change it's appearance.
Language Support

---
Using Cs-cart language system, you can create as many Sliders as you want, on as many pages and languages as you like.
Different Navigation styles
---
You can choose how to display the navigation. Dots, Thumbnails, arrows, you can even use combination between styles or even use all of them at the same time
Browser compatibility:



CS-Cart Version Compatibility
Reviews
Installation Guide
Before you proceed to the next step please make sure you have the appropriate permissions for the following CS-Cart files and directories:
Cs-cart version 3.x THIS IS A MUST!!!

/addons - read/write/execute for all users (777)
/images (and all its subdirectories) - read/write/execute for all users (777)
/skins - read/write/execute for all users (777)
/var (and all its subdirectories) - read/write/execute for all users (777)

Cs-cart version 4.x THIS IS A MUST!!!
/app/addons 777 | default is 755
/js/addons 777 | default is 755
design/backend/css/addons 777 | default 777
design/backend/mail/templates/addons 777 | default 777
design/backend/media/images/addons 777 | default 777
design/backend/templates/addons 777 | default 777
/var/themes_repository/basic/css/addons 777 | default 777
/var/themes_repository/basic/mail/templates/addons 777 | default 777
/var/themes_repository/basic/media/images/addons 777 | default 777

/var/themes_repository/basic/media/fonts/addons 777 | default 777
/var/themes_repository/basic/templates/addons 777 | default 777

Instalation: Please verify your cs-cart version adding to your store url /?version Ex: www.domain.com/?version
The return will be something like this: CS-CART: version X.X.X (ex: 3.0.1 or 4.1.2)

In your downloads section, you will find Seonid Installer
Please download the Seonid Installer correctly for your cs-cart version

1. Unzip the files.
2. Copy/Paste the folder addons from archive directly to your site root (do overwrite if it asks you)
3. In administration area, go to Administration / Add-ons and install the addon Seonid Installer.
4. Log off admin

If you have followed those steps, then the next time you login, you will see a Cs-cart notification, to download and install the product you have purchased.

PS. The notification will appear, if you entered the "domain" name correctly when you purchased the add-on
We allow all our customers a test domain for further development or testing. Please send your dev domain as a comment when you purchase the product (DO NOT add it in the licensed domain input field)