Description
Quick Order Form
A must have cs-cart add-on. Your customers will be able to purchase any of your products simple and fast using this quick order form. The quick order form can be placed anywhere in your store, using cs-cart blocks. You can display it in a dedicated page, in a category page or any other location from blocks.
Features:
Can be positioned anywhere in your store using cs-cart block system
Add products to cart by SKU
Intelligent Suggestive Search for products SKU's
Customizable layout columns

Product code (SKU)
Product Image
In Stock
Quantity
Price

Product options are separated into individual products. Adding them to cart has never been easier
Products Block !

Ability to choose the categories which will be displayed
Ability to choose the default category
4 Sorting options

Newest
Recently viewed
Most Popular
Best Sellers

Ability to choose default sorting
Ability to limit the number of products displayed by default.
Load more products button

You can add a proceed to checkout button directly under the quick order form
You can restrict the usage of this form for registered members only
Here is a screenshot of the backend options of the quick order form block: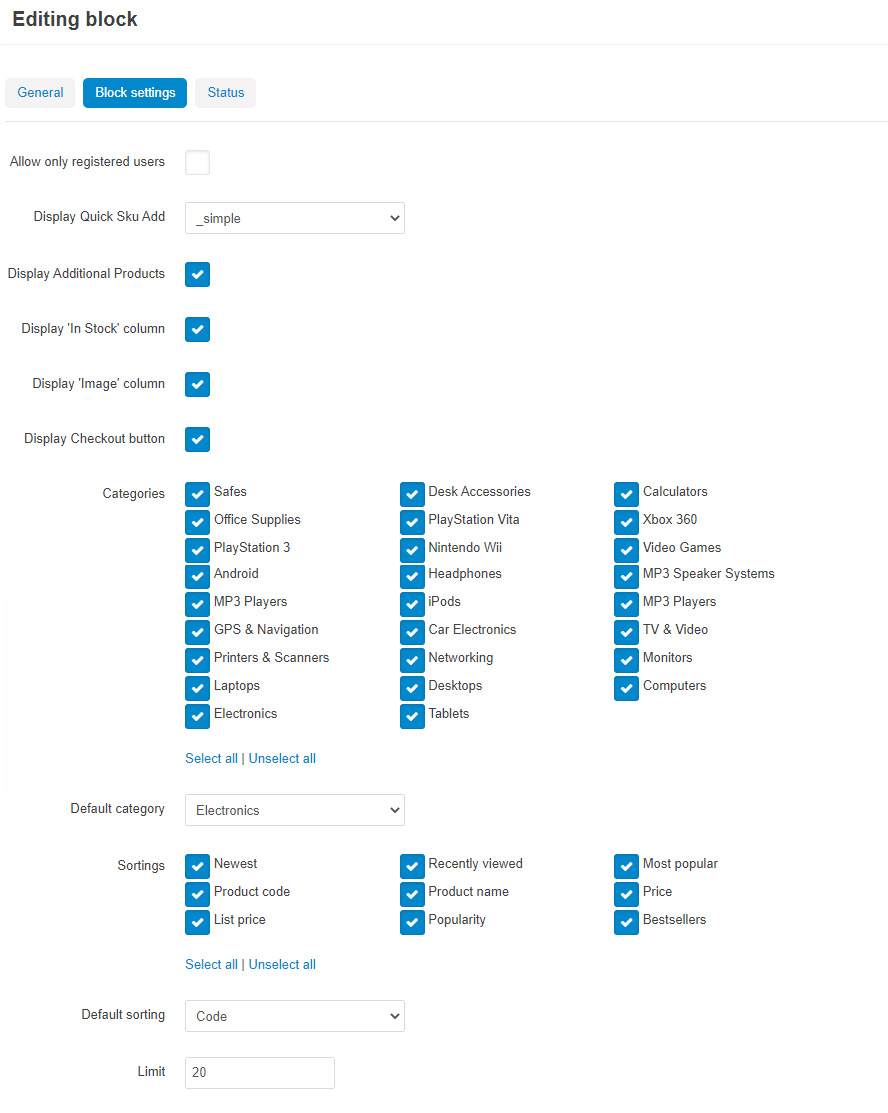 CS-Cart Version Compatibility
Reviews
Installation Guide
Instalation: Please verify your cs-cart version adding to your store backend url ?version Ex: www.domain.com/admin.php?version

The return will be something like this: CS-CART: version X.X.X (ex: 3.0.1 or 4.1.2)

In your downloads section, you will find all versions, choose the correct file for your cs-cart version and download it

1. Go to your store backend > Addons area
2. Click on "Manual installation" from the top right corner (cog icon)


3. In the following popul click on the "Local" button and choose the downloaded zip file and finally click on "Upload & Install"